Has anyone seen his tattoos?
He has Malcolm X, Mao Zedong and Che Guevara.
Here is his Mao tattoo: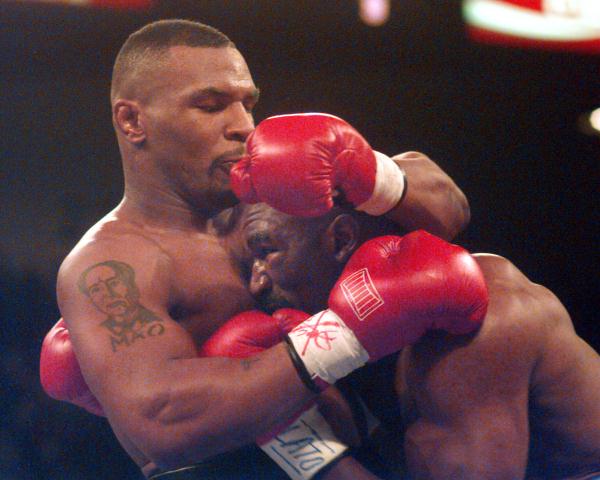 Tyson, like 2pac, read a lot of political work when he was jailed for being a black man in the 1990s. Tyson is a part of the lumpenproletariat (or, more correctly, lumpenpettybourgeoisis) and has been racially attacked by the white press for decades. They call him a "beast", a "savage" and created that whole persona for him solely because he was a dark black man.
When Tyson went to China:
New York - Former world champion heavyweight boxer Mike Tyson has spoken of feeling humbled during a visit to the mausoleum of Chinese communist dictator Mao Zedong in Beijing, according to the BBC.
"I felt really insignificant next to Chairman Mao's remains," he was quoted by a Chinese daily as saying.
source