Last time I posted a thread on here, I got lots of good comments, but I ALSO got a lot of comments telling me I looked like a fag or a 12 year old. Well, you guys really hurt my feelings, and changed my outlook on life. So, for the last two weeks, I've stopped shaving and started messing up my hair and looking really angry all the time, so that peopel will realize how tough I am. Check this out: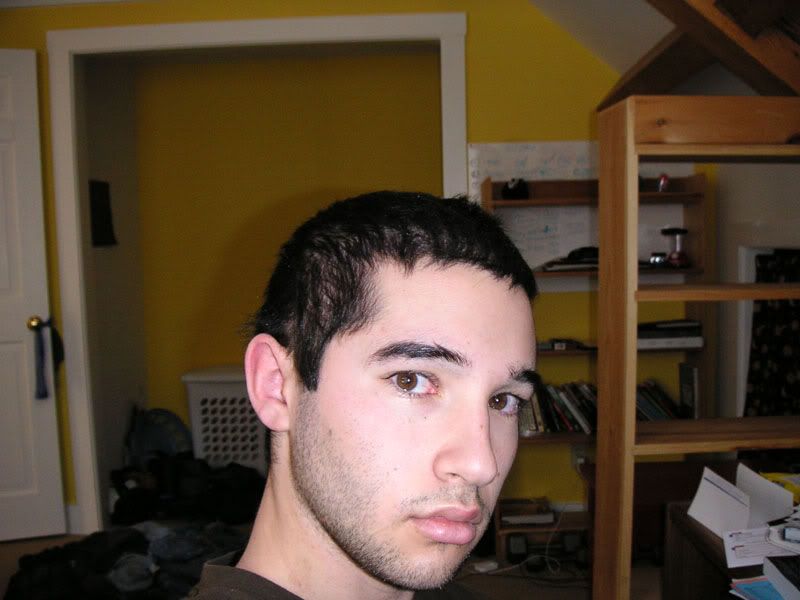 Yeah, that's what I thought. Who you think you fuckin with NOW HUH??? That's right bitch, you best be watchin yourself, I be all up yo grill like a hamburger! Yea you heard me, don't be pullin any more of that bullshit, or I'll have you laid out like you was testin out mattresses or some shit man! Yeah, I said that. Watch yo-self.
P.S. If anyone takes this seriously, please pull a Houston. Thank you.