I only wanted to show you the
Dexter
drawing that I made yesterday after I saw the last Episode of Season 2. The only problem was, it doesn't fit into the
Graphic
Forum so I thought I upload my Master Chief Drawing too. (Few Months old).
The Dexter Picture was done with watercolours. I haven't used a brush in RL for the last 3 years.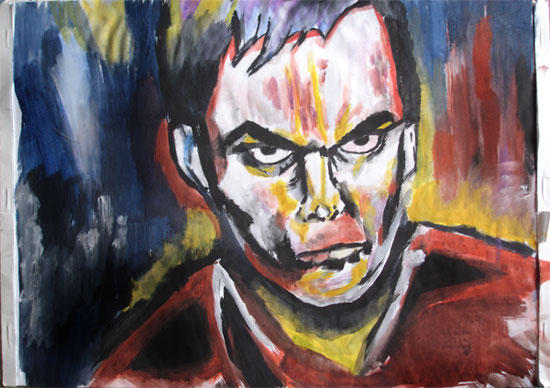 Yeah, this is Lilas Painting (from her appartment) - On this picture you see the orginal drawing (screenshot from the series) and my version.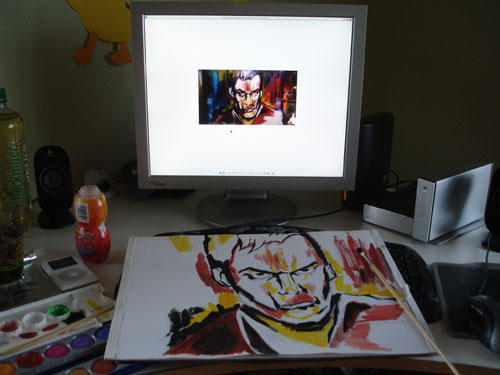 I know its not great, - the form of the head is not correct. Maybe I can change that with photoshop later. (haha).
The Halo Picture was drawn in Photoshop with a little graphic tablet. Note that this is my first drawing in years and the first thing that I did with the tablet. I have been visiting a IT-school. We don't draw there or anything.
Big/Detailed Versions:
http://bayimg.com/iAjKkaaBL
http://bayimg.com/IAjkMaAbL
http://bayimg.com/iAJKOaabl