---We are dropping a Mixtape, It currently features Yukmouth, Big June, Lloyd Banks, Eeka Mouse, Spice 1, Jayo Felony, Bizzy Bone, Sly Boogie, Slush The Villain among others. We will be dropping mixtapes from here on out back to back to back. This one being the first. 5,000 are being pressed up of this one. They will be chrome cds, professionally pressed. To help pay for the creation of the mixtape were allowing people ad space in the booklet and Hot rappers to get on for a fee...
---Advertisement space in the booklet...The booklet will be a double panel booklet. The 2 insides will be broken up into 3 pieces that were giving out for ad space. Each panel will look like...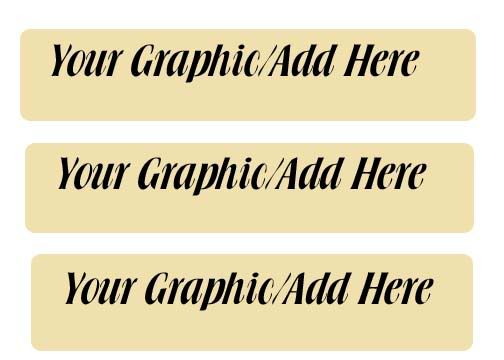 Each "Your graphic/Add Here" Banner spot is availible for $50. Thats 1 cent per add spot (at 5,000 cd's going out). Or you can buy the whole page for $200. There is only 1 panel left, the other panel is already purchased, so hurry up and get at me. First come first serve.
---People who want songs on the mixtape. If you want your song on the mixtape (Professional comp with plenty of name artists) it will be $150 for 1 song or $250 for 2 songs. The songs MUST be high quality studio recorded (no lo fi home recorded shit). We will handle all distribution of the comps. In Getting a song on the comp you are...
1.Getting your music freely distributed
2.Getting placement on an album with name artists
3.Getting your material heard by in the game management (the management of the other name artists on the mixtape)
4.Your Name/song name and e-mail, website, company name or whatever you want in the booklet credits
If you get song(s) on the comp you will recieve 3 free copies of the album, in getting ad space on the album you will recieve 2 free copies of the album.
-Hustlers who want to buy the album in quantity for dirt cheap and re-sell it contact me at
[email protected]
and we can work something out.
Get at me at
[email protected]
www.Slumpers.com