From my blog..
Now as you all know, Eminem is one of the most talented and most versatile hip hop artist in our generation. He has used his mic skills and his music to break down the color boundaries and he showed that hip-hop is not just one color. In MY opinion he is the best emcee in the rap game right now, but thats besides the point. I've been thinking about this topic for a while now and I discovered that WITHOUT this white boy, the hip-hop game would have been a WHOLE lot different then it is right now. Now i am going to give yall a little examples and what COULD have happened if Dr. Dre never signed Shady...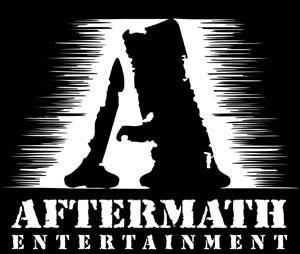 Aftermath would have folded up..
Before Dr. Dre discovered Em, he was kinda going through a slump. After leaving Death Row in 96, he wanted to venture off and do his own thing. He released a compilation album entitled, Dr. Dre presents: The Aftermath. Dre wanted to capture that same feel that the Chronic but it fell right in his face. I know yall remembered this...
http://www.youtube.com/watch?v=c80dW...layer_embedded
When that didn't work the good Doctor operated and created the Firm (Nas, AZ, & Foxy Brown) which also came with lackluster sells. After those 2 disappointing pojects, Dr. Dre went into the shadows and kept producing for other artist. However, Aftermath went through huge legal problems around that time (a trademark infringement lawsuit by the underground thrash metal band Aftermath).
With lack of motivation and lack of sells, I feel Dre would have pulled the plug on Aftermath. Dre would have just done the producer role and maybe occasionally show up on other artist's tracks but thats about it. Without Shady, Dre would have never gotten that drive that he got to create his 2nd classic 2001. Most likely other producers like Timbaland, Just Blaze, or perhaps DJ Premier would have took his spot. Things would have been ALOT different...
50 Cent would have been nothing more then loose change..
If it wasn't for Eminem, 50 Cent would still be hustling on the corner in Jamaica, Queens. After getting shot 9 times, 50 Cent was dropped by Columbia records and he was mostly a mixtape rapper. His record How to Rob was getting him spins, but 50 knew his 15 min of fame would soon be up if he did not get a major label deal soon. Without Em, 50 would have NEVER had the monstrous single (In Da Club) that made him who he is today. All the members of G-Unit would have never existed and got respect. Finally, Em would have never signed 50..Ja Rule would still have his career..
White people would be banned from touching another mic
Before Eminem there was this man...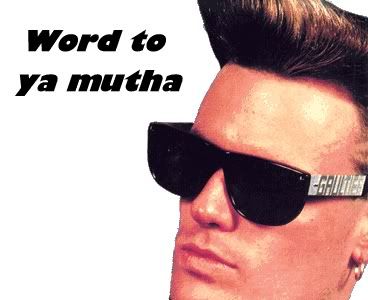 You cannot IMAGINE how much HATE hip-hop had for this man, back in the days Vanilla Ice was the white people's answer to MC Hammer. After Vanilla's whiteness was exposed he made it hard for white folks to EVER touch a mic in hip hop without getting laughed out or getting jumped. Record companies learned their lesson REAL quick with that mistake and banned white people to EVER be associated with the term hip hop. If Dre never took his chance with Em, there would have been NO Asher Roth, Paul Wall, Bubba Sparaxx and many others. Now I know what you thinking, "It could have been any of them!" but think about it. Eminem was the first rapper since Vanilla Ice to get the mainstream exposure to the masses. Not only that, Eminem was completely uncensored with his lyrics. If Em signed to another label you know damn well there would have censored his lyrics and he would be like one of them struggling bad Boy artist trying to get out of their deal....
Now i know i probably missed a few things but yall get my point that Eminem is one of the most important rappers in hip hop history. Hip Hop NEEDED him to shake things up and make it more interesting. Cuz if not..Hip-hop will just be so shady..
thoughts?...